4G vs 5G volumetric video streaming
4G brought us the mobile Internet. Now, 5G enables volumetric streaming into the metaverse!
In 2020, volucap was commissioned by Deutsche Telekom to determine the possibilities of 5G compared to 4G with regard to the new media format – volucap – volumetric videos. In this context, volucap was given direct access to the 5G APIs and carried out various laboratory tests and tests in real environments.
Especially for streaming high resolution 4d content, 5G offers enormous advantages.
The final evaluation was realized using qualcomm snapdragon spaces and lenovo's XR glasses. The streaming was done directly via 5G over the smartphone into the XR glasses. A proprietary codec was used to enable rendering on end devices.
Volumetric scans for production were performed using Volucap's world-leading camera technology.
4G vs 5G comparison
Volucaps are volumetric videos of real people with all authentic details in motion.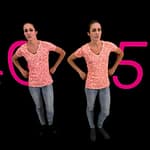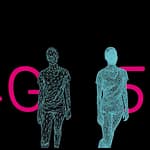 The wireframe already shows the substantial contrast. Note the clear differences between 4G on the left and 5G on the right. The level of detail of the spatial data is 20 times higher with 5G. Important details on hands and faces are lost at lower bandwidth. Only 5G achieves the quality required to preserve all the details in the spatial information.
A 20 times higher texture resolution is only possible with 5G. Please compare both models. Pay attention to the details in the clothes, where every wrinkle and detail is preserved.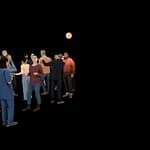 Thanks to our innovative network slicing and 5G APIs, we can stream many volucaps in parallel! 
With 5G we create the foundation for the metaverse!
Uninterrupted transmission at more than 30 frames per second in this resolution is only possible with 5G