Matrix Resurrections – blue or red pill?
With their groundbreaking cyberpunk milestone "Matrix," the Wachowskis catapulted the science fiction genre into the new millennium. The film not only revolutionized the way digital effects are used in Hollywood blockbusters, but at the same time also directed pop cultural attention to philosophical questions that have since played an increasingly important role in everyday life: This begins with the abstract question of whether we are not all just living in a simulation – and ends with the red-hot dilemma of having to decide between a (supposedly) happy ignorance and the liberating, albeit overwhelming truth.
With "Matrix Resurrections" comes the legendary sequel to the "Matrix" film trilogy that has shaped pop culture for 20 years. The new film in the sci-fi series "Matrix", in which Keanu Reeves and Carrie-Anne Moss return as Neo and Trinity, once again questions reality.
WRITERS
Lana Wachowski, David Mitchell, Aleksander Hemon

Stars
Keanu Reeves, Carrie-Anne Moss, Yahya Abdul-Mateen II, Jonathan Groff, Jessica Henwick, Neil Patrick Harris, Jada Pinkett Smith, Priyanka Chopra Jonas, Christina Ricci, Lambert Wilson, Max Riemelt, Ellen Hollman

PRODUCTION
Daniele Massaccesi has operated cameras for John Toll on Wachowski projects including Cloud Atlas, Jupiter Ascending and Sense8. They collaborated with the director to reimagine the groundbreaking 'bullet time' visual effect of The Matrix for Resurrections. Sven Bliedung von der Heide, CEO of Volucap also worked on visual effects for Cloud Atlas at the time and is familiar with Lana Wachowski's high expectations. In advance, many camera manufacturers were tested and evaluated for use by Volucap. Red was able to deliver the necessary data quality, which was required for demanding volumetric captures.
Volucap was involved in the early development of particularly demanding action sequences and visual effects and worked for a total of two years with the Matrix team on the franchise's new sequel. Apart from the fact that there were only short distances between the facilities on the studio lot, the production appreciated the high level of professional and technical expertise and a team who knows how to adapt completely to its clients from Hollywood.

"In prep for Resurrections, we discussed using an array of 100 cameras shooting at 120 frames per second," Massaccesi says.
MATRIX TECHNOLOGY
"Matrix Resurrections" honors the legacy of the earlier films "The Matrix," "Matrix Reloaded" and "Matrix Revolutions" whose journey began in 1999 and will set standards in the modern science fiction genre just as the first bullet time effects from "The Matrix" once did.
To fulfill the vision, camera systems and new processing methods had to be developed specifically for the film. As a technology provider, Volucap worked closely with Dan Glass and Lana Wachowski to develop new processes to bring the aura of the earlier films into the new digital age.
Some scenes of "The Matrix Resurrections" were recorded in the volumetric studio, while most shots were filmed directly on-site using camera systems especially made for the film. Volucap achieved this by constructing mobile volumetric camera systems on tracks, cables and cranes. The first handheld camera system was also used operating simultaneously with eight film cameras. A highlight was the world's first volumetric underwater studio which was built in the space of two months in a seven-metre-deep pool.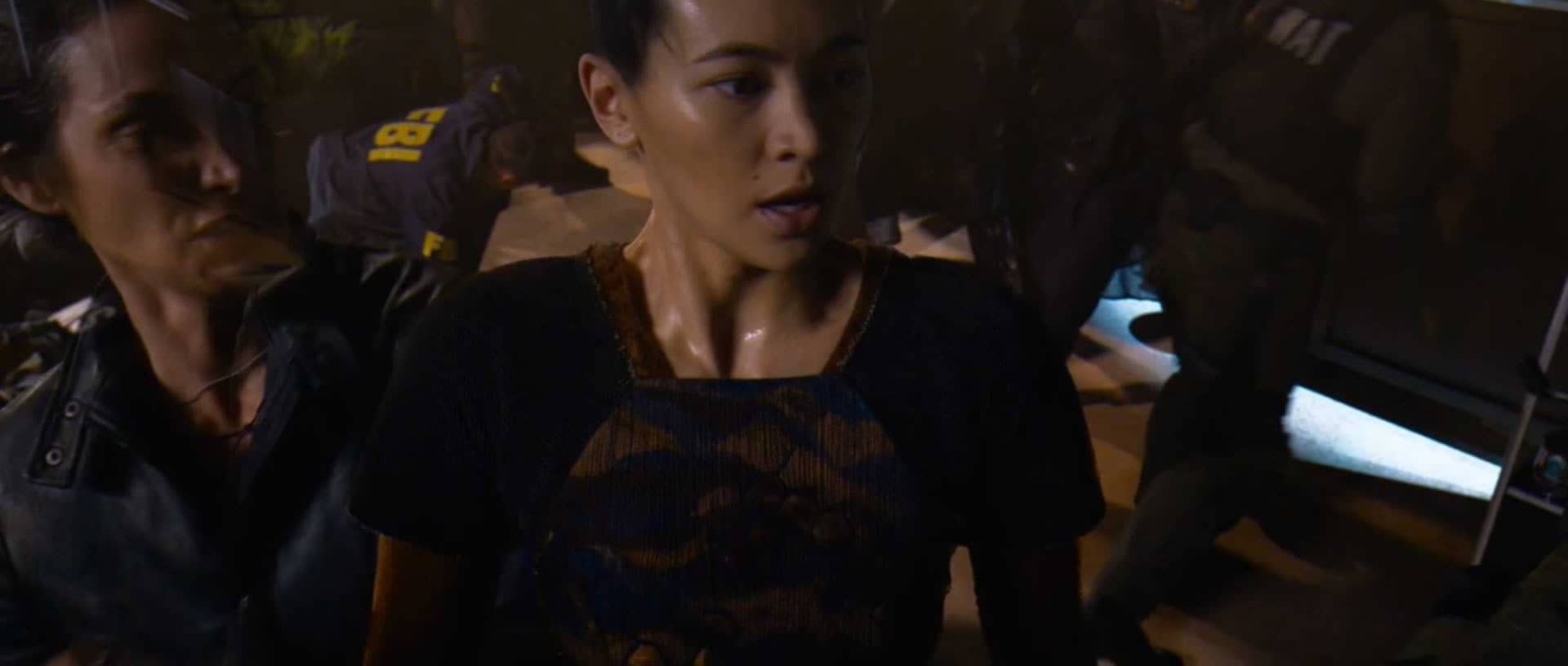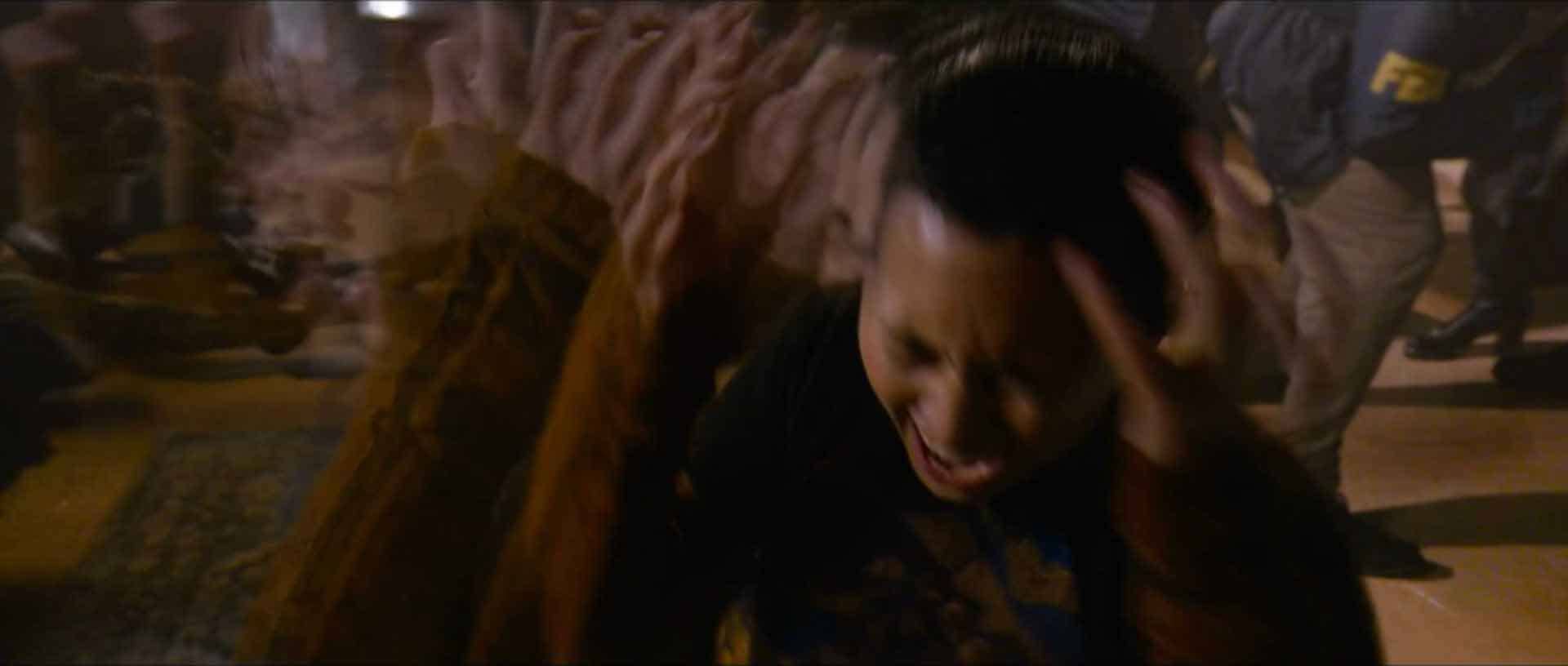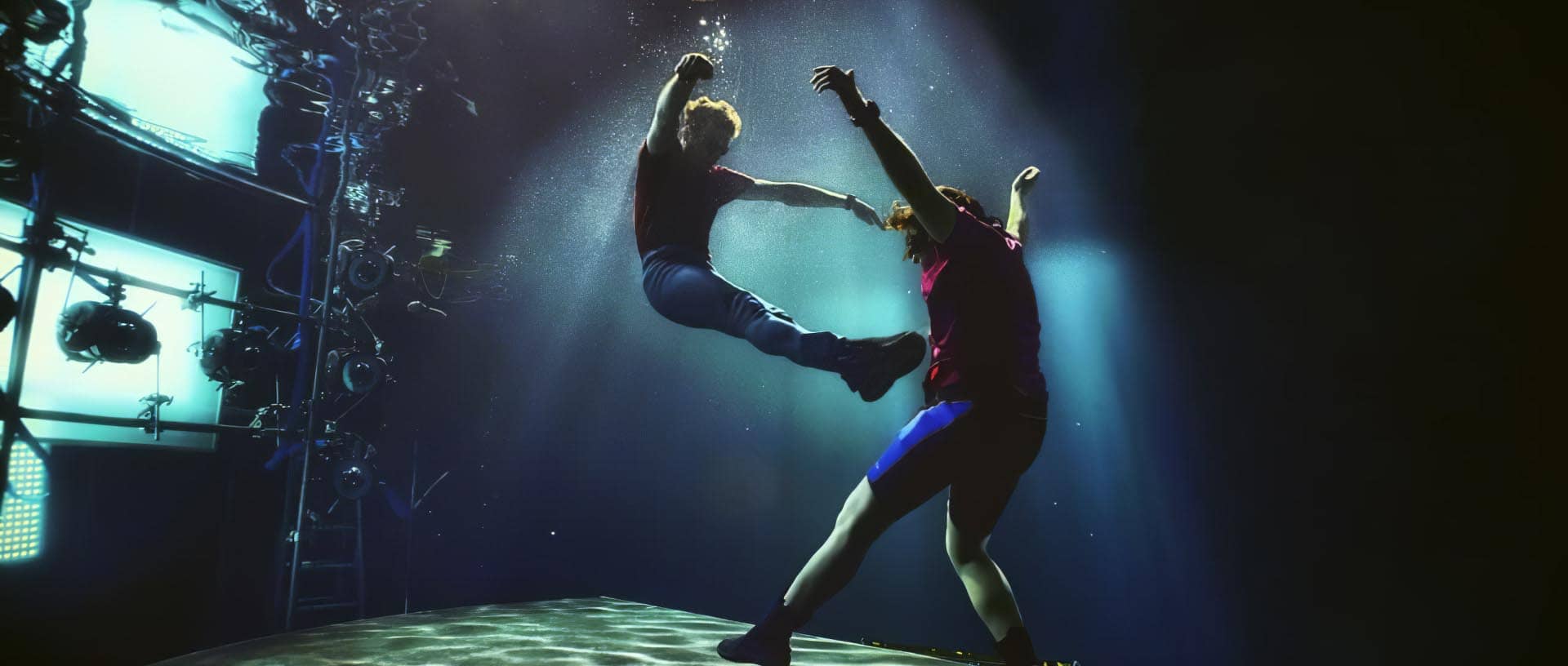 "Lana Wachowski has extraordinary approaches to transporting her vision to the screen. It was incredible to work with her and use our technology to create effects and find new solutions that have never been seen before." Bliedung says.
Novel camera systems
Volucap is known for its world-leading volumetric studio in Babelsberg where numerous cameras shoot a scene in 3D from all sides simultaneously in motion. For Matrix Resurrections, the team had to go far beyond existing technology.
Volucap has developed novel volumetric capture solutions capable of capturing cinema-quality three dimensional images of actors and environments with movement (volumetric video). For Matrix Resurrections, Volucap has developed a wide range of different volumetric recording systems, from portable handheld solutions to the world's first underwater volumetric studio.
This makes it possible to create new camera movements afterwards, to look behind actors, to mix faces and performances of different actors and to design new visual effects with additional spatial metadata information.
VOLUMETRIC UNDERWATER CAPTURE
In a custom-built underwater tank at a depth of 7 meters, it took the Volucap team 2 months to develop the world's first volumetric underwater film studio from initial concept to successful on-set deployment.
Underwater housings, triggers and cable systems designed by Volucap allowed live views above water of all cameras in 4K with 10bit and 60 frames per second. The specially developed cable system protects against water penetration into the housing even if a cable is cut in an emergency underwater.
With an 8k UHD resolution per camera, a maximum total system resolution of over one gigapixel per frame can be achieved. Special speakers enabled easy underwater communication with divers and actors. All cameras are controlled and synchronized remotely, and heat dissipation for continuous operation was realized by additional air and heat dissipation of the housing. Calibration systems and the proper Volucap processing software for volumetric film data also had to be adapted to the challenging conditions.
The post processing and camera layout was done in close cooperation with Dan Glass (VFX Supervisor) and Tom Debenham (Director of One Of Us), who supervised the final composition and VFX for "The Matrix Resurrections".
The largest handheld multi camera system
To bridge the gap between fixed cameras and dynamic handheld movements without sacrificing the benefits of high-resolution volume video, Volucap developed a 250+ megapixel portable multi-camera system at 60 frames per second. Data from all cameras was streamed directly to the video village on set for review processes to allow fast feedback loops for the production of The Matrix Resurrections.
Dan Glass: "we needed a system that was a lot more supple and pliable to work around the way we were shooting… we could modify the rigs with 10 or 12 cameras very quickly with engineering and 3D printing pieces overnight"
VOlumetric video for feature film production
Volumetric film enables faster, more cost-effective and more realistic capture of people in motion.
Volumetric film captures motion and surface simultaneously, eliminating the need for subsequent animation and simulation. In addition, the process allows for more photorealistic rendering, as clothing and mimic are accurately reproduced and there is no loss of data as with classic motion capture.
Similar to digital film, the overall resolution and color depth largely determine the final quality. To guarantee the high resolution for the screen, the Volucap uses resolutions of over 1,000 megapixels of RGB raw data per image. This corresponds to over 120 cinema cameras with a resolution of 4K.
"Many US stars came to the Spree, most recently Keanu Reeves for the fourth part of "Matrix". One of the reasons was the new virtual reality studio", Studio Babelsberg says.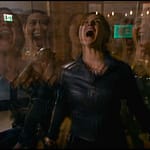 AI BASED VFX
AI-based visual effects are the future of visual effects. Our cutting-edge technology allow us to create incredibly realistic and sophisticated visual effects that will impress your audiences and enhance your productions. AI algorithms are capable of generating highly realistic and sophisticated visual effects that are difficult or impossible to create using traditional methods. This allows artists and filmmakers to create visual effects that are more complex and detailed than ever before, which can enhance the realism and immersion of a production. With Volucap, you can bring your most ambitious visual ideas to life and take your productions to the next level. Contact us today to learn more about how our AI-powered visual effects can help you create stunning, immersive experiences for your audiences.
DEEPFAKES
To overcome the limitations of existing post-production tools and to generate materials, rooms and light sources realistically and without much human input, Volucap created new AI tools.
Special systems were developed to capture AI training data, enabling the replacement and blending of actor faces in cinema quality.
Using state of the art deepfake, actors were fused together and using temporally stable NERF, complete scenes with actors could be drawn three-dimensionally in motion by the AI from new perspectives and frame rates that were never captured on set. This high level of flexibility allowed for fewer reshoots and new creative freedom.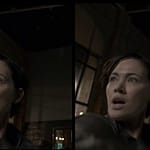 This novel view was completely rendered by AI using NERF. No postprocessing was applied.
NERF
Neural radiance fields (NeRF) enable to generate new views of complex 3D scenes based on partial input data. This means that NeRF can be used to fill in missing details in a scene, such as occluded objects or textures, or to generate new views of a scene that are not included in the input images, such as different angles or perspectives. In The Matrix Resurrections, we developed our NeRF capture rig. Temporally consistent NeRF enabled the creation of complete moving scenes, overcoming the limitations of conventional static NeRF scenes. Those experimental shots where highly appreciated by Lana Wachowski to find the right feeling and flow for the movie.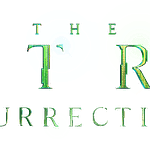 2021   |   R   |   Action, Sci-Fi
From visionary filmmaker Lana Wachowski comes "The Matrix Resurrections", the long-­awaited fourth film in the groundbreaking franchise that redefined a genre. The new film reunites original stars Keanu Reeves and Carrie-Anne Moss in the iconic roles they made famous, Neo and Trinity.
Starring: Keanu Reeves, Christina Ricci, Carrie-Anne Moss