Potato Jet gets volucapped
Los Angeles YouTuber Gene Nagata, known as Potato Jet, is best known for his relevant and entertaining content about filmmaking and camera gear. His witty videos range from the latest consumer gadgets to the most expensive Hollywood accessories – from GoPros to ARRI camcorders to Volucap.
Potato Jet caught up with Sven Bliedung von der Heide, founder and CEO of Volucap, in this episode to be volucapped (volumetric 4d capture). This involved recording Potato Jet from over 40 cameras from different angles with more than 3000 Megapixel resolution and then creating a 3D model with motion.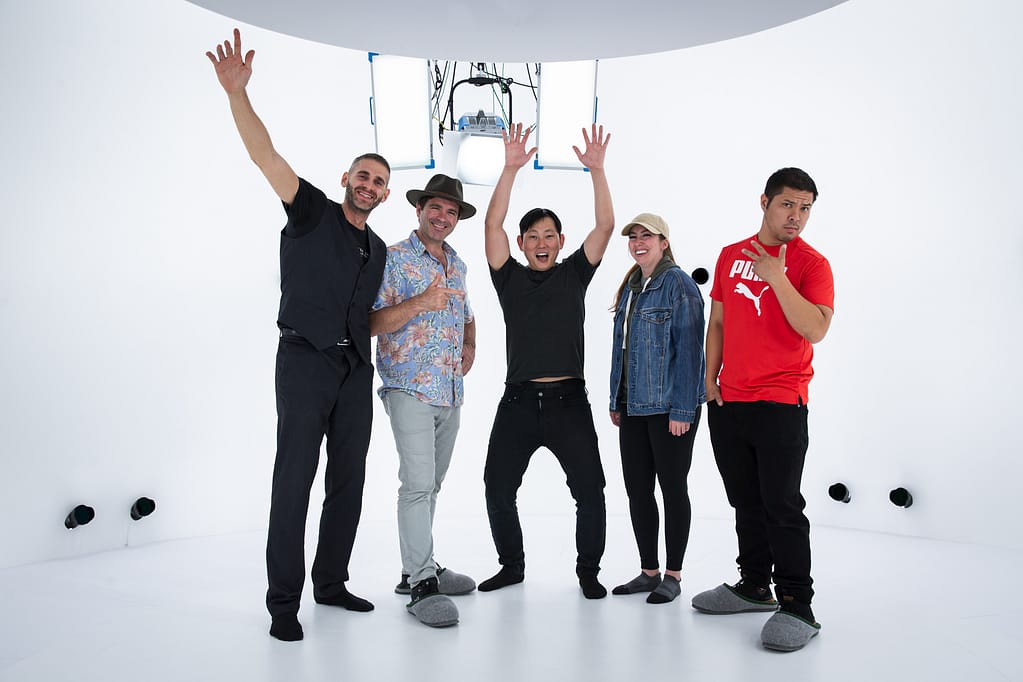 Their Volumetric Capture Dome turns me 3D. I love it!
For further information and in case of queries please contact:
Press department Volucap GmbH: pr@volucap.de